Thrive Therapy, Inc. is pleased to offer online therapy in Ohio and Kentucky! Online therapy, sometimes referred to as "online counseling," "telehealth," or "teletherapy," is a convenient way to receive therapy services. While Thrive is a Cincinnati-based practice, you can be anywhere in the state of Ohio or Kentucky to meet with one of our therapists for PTSD treatment.
BENEFITS OF ONLINE THERAPY IN OHIO
In 2020, online therapy got quite the boost in popularity. First, this was out of necessity, but then, clients started sharing how much they ended up loving online therapy and preferred it. Why? We can do the same evidence-based PTSD work but with the convenience of it being online.
There are many reasons clients have shared about loving online therapy. The benefits include convenience, like no travel time, minimal time away from work/school/home for appointments, less overall time out of your day, no concern for severe weather conditions, no transportation costs, the comfort of being in your own space (pets welcome!), and more time to implement the skills we are working on… the list goes on and on!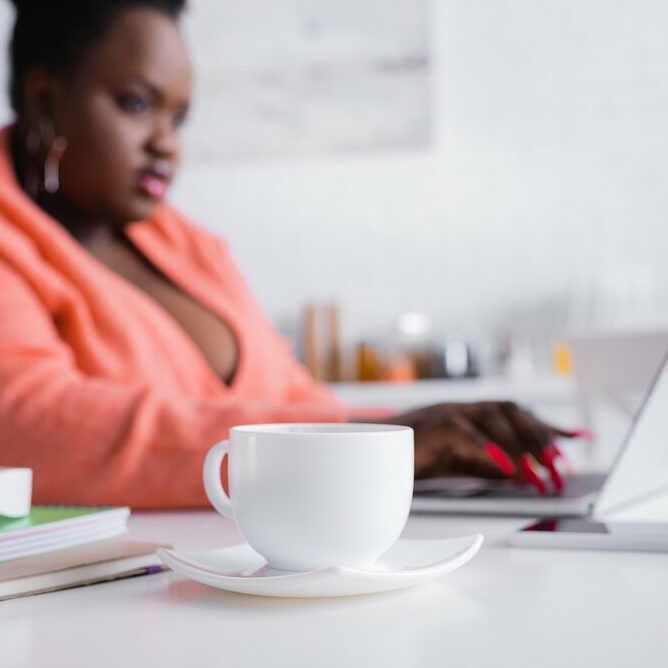 ONLINE THERAPY IS VERY CONVENIENT
No matter where you are in life at the present moment, finding the time to attend and prioritize regular therapy appointments can be tough. With your sessions being online, it helps to make your overall schedule work far more seamlessly than if you had to commute for your appointments.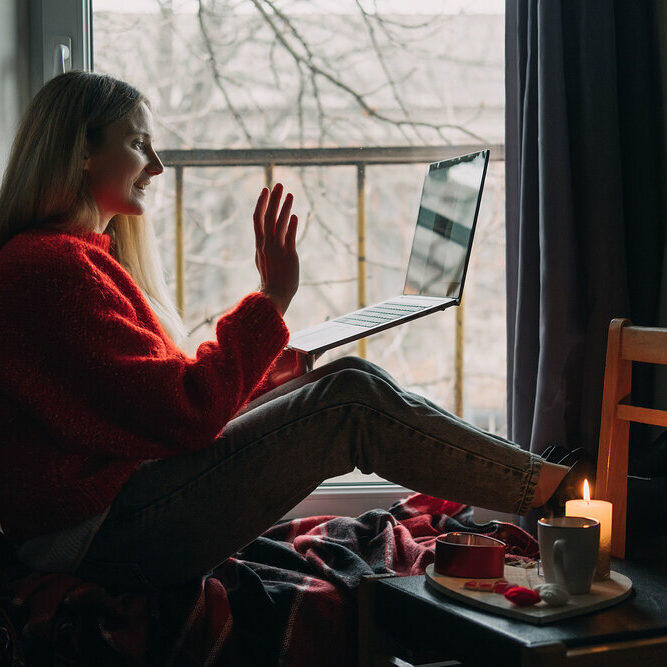 So, if figuring out how you'd have time to prioritize therapy is a roadblock you've often come across, online therapy in Ohio can be a perfect solution. Folks who work appreciate it because they only need to step away from work for an hour instead of taking multiple hours off to attend an appointment. Those who are first responders appreciate it because it can work with schedules that rotate. And students especially love it because many are at Miami University, Ohio State University, or Ohio University and yet can still meet with me to address PTSD concerns.
Plus, folks who work from home like online therapy because they may have children and appreciate not having to get several hours or childcare to be able to attend appointments. Doing online therapy removes many common barriers to treatment.
WHAT TO EXPECT WITH ONLINE THERAPY IN OHIO
Prior to your appointment, you'll receive an email with a link. Clicking it will take you into your private and secure therapy appointment where we can hear and see one another, much like FaceTime or Zoom. You can be in the comfort of your own home, dorm, or even office - wherever you have a private space to meet so long as you have an internet connection. You can connect through your phone, a tablet, a laptop, or a computer.
Our Ohio-based therapy practice specializes in working with trauma survivors who have PTSD. More specifically, we specialize in working with first responders, sexual assault survivors, and childhood trauma survivors. Here, our therapists' work is results-based and informed by decades of research. We only deliver top PTSD treatments, including Cognitive Processing Therapy (CPT) and Prolonged Exposure Therapy (PE).
Research has consistently shown online therapy to be as effective as in-person therapy, with the added convenience of being online. So, you can rest assured that you can find hope and healing even if doing therapy from the comfort of your own home.
READY TO TRY ONLINE PTSD THERAPY IN OHIO?
You're tired of feeling held back in life by PTSD. What happened in the past is not who you are today, but you need help sorting through it all to get past it. Are you ready to start making strides toward healing? If so, meet with a PTSD therapist at our Ohio-based therapy practice. We work with sexual assault survivors, childhood trauma survivors, and first responders to overcome PTSD. Follow the steps below to begin.
Meet with a PTSD therapist to discuss your counseling needs.

Make time and space for yourself. Get the support you need to heal, move forward, and thrive.