Online Therapy in Kentucky
Online therapy (sometimes called teletherapy, telehealth, or online counseling) has grown in popularity over the past decade. And even more so since 2020 with the COVID-19 pandemic. Many people prefer to receive therapy services online due to the sheer convenience!
Using a secure video platform, we can connect and do our work together without the inconvenience of traveling to and from the therapist's office. Instead, you can remain in the comfort of your home, office, or dorm. And online therapy is ideal for those who want to be able to do therapy without the added inconveniences of taking time off work, away from family, dealing with driving, parking, and more. And most importantly, online therapy is just as effective as in-person counseling.
HOW DOES ONLINE THERAPY WORK?
Our Ohio-based practice is set up to make online therapy as simple as possible for you. Through our office's electronic healthcare system, you will receive a secure link prior to your appointment. This link will be specific to you and only you. You can connect from a computer, tablet, or smartphone. To get started, you simply click the link and enter our private session. We can hear and see one another, and it's very similar to FaceTime. And between sessions, we can send materials back and forth through your private patient portal.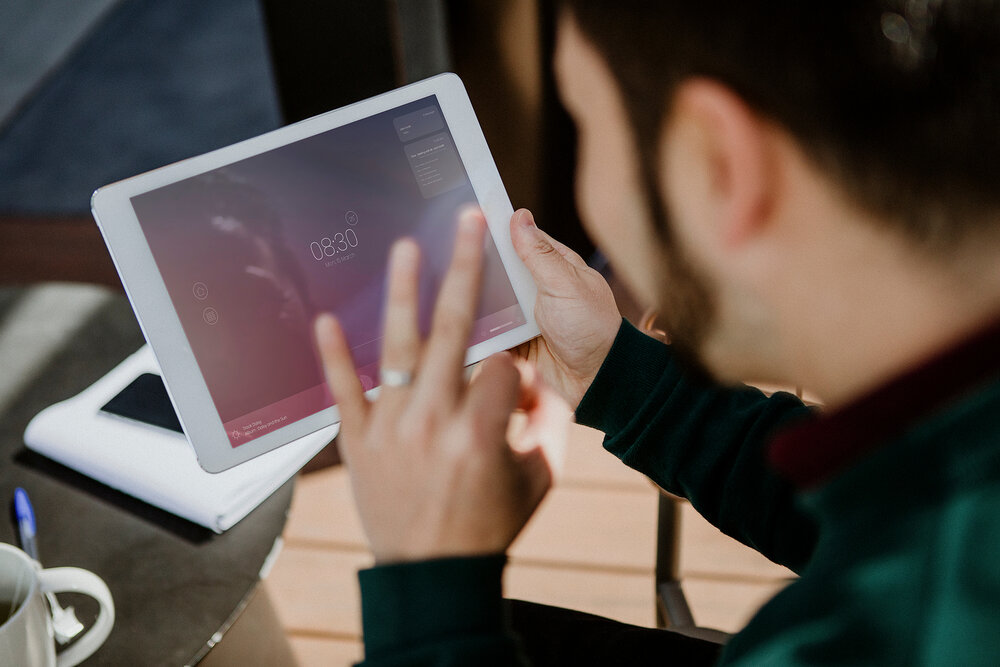 WHO CAN USE ONLINE THERAPY IN KENTUCKY?
Online therapy services work well for anyone seeking outpatient PTSD treatment. Your therapist will work with you to determine if the online platform will meet your clinical needs prior to starting therapy. If there are concerns regarding online treatment, your therapist will discuss them with you, then get you connected with a counselor who will best suit your individual needs.
Our therapy practice located in Ohio provides PTSD treatment to clients in both Ohio and Kentucky. This flexibility allows us to work together from afar! So if you live in either the state of Ohio or Kentucky, you are eligible to meet with one of our PTSD therapists.
BENEFITS OF ONLINE THERAPY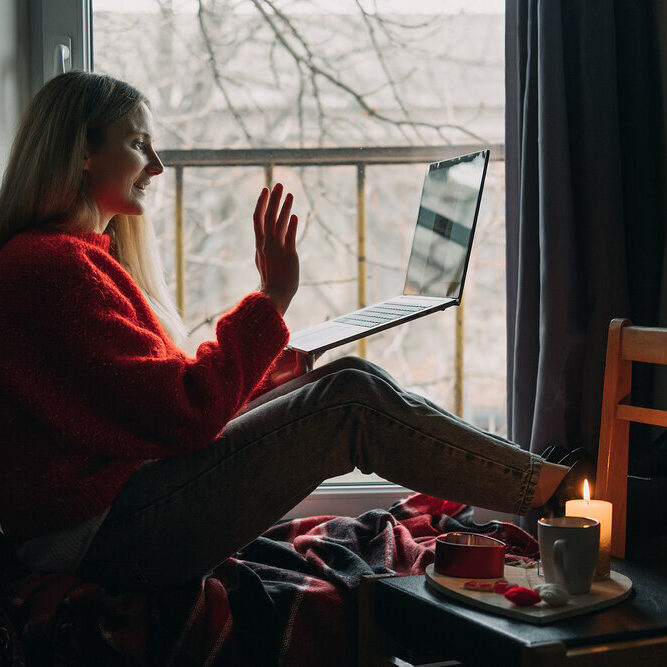 Many of our clients appreciate the accessibility of online therapy. Together, we can meet and do the very same treatments we would do in person. Some of the benefits of online therapy we are always hearing from clients include:
Less anxiety about transportation and parking
Minimal, if any, time taken off work, school, or away from home responsibilities
Added comfort - feel free to have your dog on your lap, curl up in a cozy blanket, or drink your coffee
More time to work on implementing skills discussed in sessions
Weather concerns are not an issue
START ONLINE THERAPY IN KENTUCKY
Thrive Therapy, Inc. specializes in the delivery of evidence-based PTSD treatments. Our therapy work is results-based and informed by decades of research. Our clinicians are particularly passionate about working with sexual assault survivors, childhood trauma survivors, and first responders. We only deliver top treatments for PTSD, including Cognitive Processing Therapy (CPT) and Prolonged Exposure Therapy (PE). Likewise, we are pleased to report that research has repeatedly shown that online counseling is just as effective as in-person sessions. So, you can rest assured that you can find hope and healing even if doing therapy from the comfort of your own home. If you are ready to give online therapy for PTSD a try, follow the steps below.
Meet with a PTSD treatment provider to discuss your therapy needs.

Make time to nurture yourself with convenient online therapy sessions.